Finding Leveled Up Friends (Intentional Circle)
Feb 27, 2023
Howdy,

This might be offensive to some and confusing for others- because it's not my normal stance.

Like you, I am working hard on my craft, challenging my own limiting beliefs, and expanding what I believe is possible.

I am realizing my circle needs to get smaller.

(BTW if you don't feel like reading this and prefer the audio version– Listen to this here)


I've always resisted this message because as someone who was picked on as a kid, isolated from the crowd for a variety of reasons, I never wanted to be the gatekeeper of anyone who was allowed "in" my circle.

So instead I went the opposite way where anyone and everyone I would let in.
Sounds holy–but it's detrimental.

I recently read in Will Smith's autobiography about in his early days when he was getting really serious about rapping– his circle would get frustrated with him because all he wanted to do was practice. They wanted to just have fun– he wanted to be a professional.

Hear me, neither is wrong. We shouldn't demonize people who want to keep things low-key- that's a valid desire. Nothing wrong with it.

But if you are like me and you want to be more serious with your work- you have to find a circle that is the same. People who want to practice when they get better. People who will challenge you to be GREAT.

Later in the story, Will connected with this dude named DJ Jazzy Jeff, who practiced day and night in his studio basement. Will had met his match. Through that collaboration Will was able to break into music, eventually have his own TV show, and be the movie star we know today.

Sometimes our circles need to get smaller. Critically ask yourself if your circle is fanning the flame 🔥 of where you want to go– or just a habit that you are not sure how to let go of.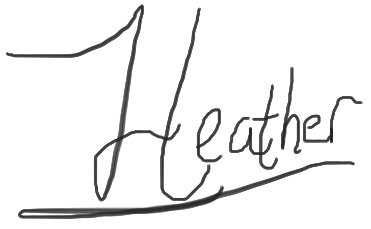 ---
CONNECT WITH US!